Adam M.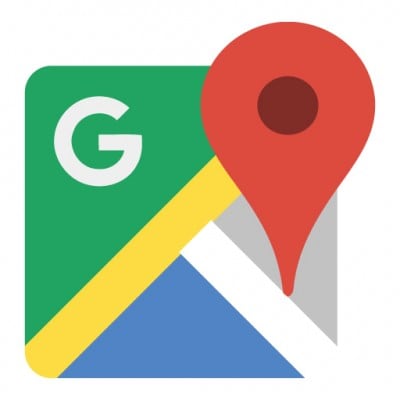 5th car we've bought from Lynch. Always have been impressed with the level of service not just to sell us a car, but to keep us coming back.
Keith G.  

James was pleasure to work with . Very knowledgeable about the F-150 pickup that I bought . No "high pressure sales" . I knew what I wanted and they had it . I knew what I wanted to pay and they came in under . I would highly recommend this dealership.
Daniel Dyrland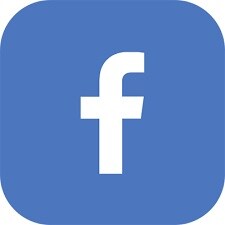 The customer service is top notch, and it was one of the easiest vehicle transactions I've ever made.
David Lyons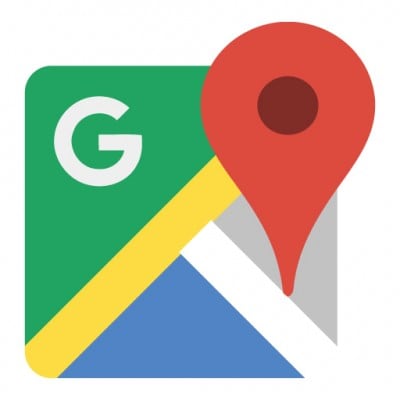 Great customer service in the service department. Absolutely no pressure from sales staff! I purchased a new truck last week, after buying my last one 4 years ago from here. A fantastic experience on the sales side! I've always been very impressed with the service department. No pressure - I feel I received a great deal - great people to deal with - always clean & friendly! All service will be completed here with my '18 F-150, just as I did with my 2013... no plans on changing that! Thanks for providing a consistent positive experience - every time!
Andy Pepper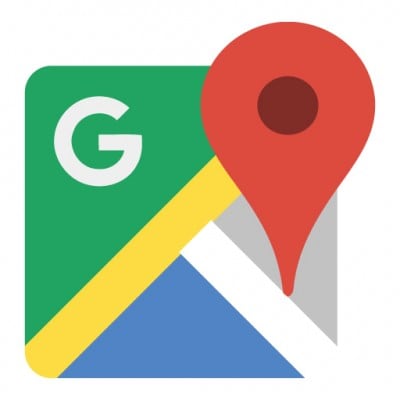 Went to Lynch Ford to fix an issue and get general service on a 2012 Traverse. The job was completed at a fair price, they treated me very well. When I saw the vehicle, I was surprised to see how clean it was, inside and out. I left feeling very positive about their dealership. I will be back!
Dave  

Excellent dealership. Experienced no pressure from any employee whatsoever! I ended up buying this truck, and purchased my last truck here 4 years ago, and had it serviced here every time. I plan on doing the same with this truck, and future purchases will most likely be at Lynch. I've dealt with Lynch for almost 5 years. I've always had excellent experiences at the dealership - both in sales and service departments. 3 words all businesses like to hear - "I'll Be Back"... well, I'll be back!
Kristi 

Great customer service. The sales staff did not try to sell me something that I didn't want. 
Stacey

An online rep was quick to reply to our inquires. The vehicle was just like the website stated. Salesman, Spencer was knowledgeable and courteous same with Jim and Matt. No pressure from anyone at Lynch to purchase from them. Within a couple hours we were driving home in our new car. Definitely worth the trip.
Laura Rose 

Great experience shopping & purchasing my Jeep from Lynch Ford Chevrolet!! Staff was very personable & Didn't make us feel like running for the hills! Very professional & never felt pressured in any way!! Will be highly recommending them to anyone in the market for a car or truck!!
Karen Kilberger 

I've taken my car to Lynch for service for years and knew that they took pride in their service and how they treat people, but…. 
Today my daughter who works in Lisbon had a flat. As a good mother I went over to help her in this 104-degree weather. The tire wouldn't come off after we had the lug nuts off. I took a chance and call Lynch to see if they could help. The gentleman said they were just closing that he could be there after he had thing closed up. After he
helped I asked what the bill would be to Lynch - he said he did it on his own time - he wouldn't take any money for helping us out. He said one thing he learned working for Lynch Ford was to help other people out when they need it. He said there is to little of that in today's world. This shows what type of company Lynch is and the type of people they hire. I can't give this company enough stars.
Christa Nelson 

We will never buy a family vehicle from anyone else. They have helped us get the perfect vehicle twice and we always take our car back for service. Their customer service goes way above and beyond. It is like no other car buying experience I have ever had! So thankful for them.
Ron Luckeroth  

Our daughter Katie brought us to Lynch and we met Mark. Enjoyed Mark's easy going attitude and friendly approach. He answered our questions and took the time to show us several models. He was able to get a vehicle in the color and options we preferred. Mark explained the new Ford in a manner that did not overwhelm us and encouraged us to come back with any questions. Jason made signing our names a good experience. Thanks to the team at Lynch.
Brandi Webster

I purchased my first car from Lynch a couple years ago now but have been back through their dealership multiple times since then for warranty maintenance. They are very informative and supportive through the process. I was a kid just starting out in college when I started looking for a car. It took a couple of times trying to buy a car before I had built enough credit to be able to make it work. I was never treated poorly for not being an easy person to push through the purchase process. Lynch is always the first place I recommend when I know someone is looking for a vehicle. 
Doug Cameron  

I just bought a new vehicle from Lynch. The experience was great. The salesman did a good job finding the car I wnnted, the value of my trade in was good and everything went without a hitch.
Jamie Smith  

As always Everett and Jeremy make the truck buying process as simple as possible. From there prompt responses to their professional manner. They are always a pleasure to work with. Thanks Lynch Ford!
Denise Krejci  

No pressure purchases each time. Considerable follow up from sales staff after purchase.
Rochelle Archer

We have been going to Lynch for service since we moved to Ely in 2011. I have always been really happy with the service provided and with the friendliness of the staff. Recently, we had an incident where a service we expected did not happen. The service manager, Jeff, addressed the issue and handled it appropriately. Based on the experience we had during the issue, we know that Lynch's focus is customer service and not just getting cars in and out of the doors. We will be returning to Lynch for service because of the way the incident was handled. I appreciate their customer service focus and their desire to do it right!
Joel Duffy  

I could not have had a more pleasant buying experience. Jeff was so nice and down to earth. Once the deal was made, I was in the finance office and Jason had me in and out efficiently. My car was clean and full of gas and I was on my way. Thank you, Lynch Ford Chevy!
Wanda Feyerabend

I am glad I stumbled upon Lynch in Mt. Vernon, Iowa as they have been very helpful on many fronts involving my vehicle. They explain things so a person can understand and also recommendations of better take care of it now or you're fine it can wait until the next oil change. They provide estimates that are within reason of other establishments and help you to plan your budget accordingly. Love the free vacuum and wash after each visit.
John ONeill

Get my oil changed at their "Quick Lane' they do a full inspection, wash and vac the car at the best price I've found.
Cathy Petersen

Oil change, tire rotation AND they washed my car AND vacuumed out all the salt and sand!!! Awesome.
Dana Erne Peterson

We left our house at 2 pm on Saturday, at 6:30 pm I was back home after test driving, purchasing a vehicle, going out to supper with my husband and going to the grocery store. Purchasing a vehicle cannot be less painless or any easier than The Lynch team made it!! Thank you!
Kelvin Bronner 

We purchased a 2017 Ford Edge from this dealership in Sept. 2017. They were amazing in figuring out ways to save me money on our purchase. What a breath of fresh air in the Cedar Rapids car dealership market! When you are out car shopping and don't get a bid from these guys, you need to visit on of local doctors and have your head examined.
Carlos D. Nelson  

Service Dept. is AWESOME, they really take care of your needs with your vehicle and not overpriced!
Shawn W. White  

Loved the people and buying experience at Lynch Chevrolet!!! I didn't know dealerships like this existed. I left there after buying a new Silverado feeling happy and satisfied instead of exhausted and beat up like I felt at the other "BIG VOLUME" Dealers. I did my research before going in and had price goals in mind. We came to an agreement very fast because they started and finished with their best offer. NO HASSLES! This is how truck buying should be! I look forward to buying all my future vehicles here.
Marisa Gordon  

We went in on Saturday to look at cars and had a WONDERFUL experience! I'd been putting off buying a new car for years because I dreaded the thought of even going through that process. But Andrew Greco was AWESOME to work with! He didn't make me feel rushed or backed into a corner like some guys do. He was very patient and kind. He went through all the things I wanted, and didn't want, to make sure I was looking at cars that were right for me.... not right for them. I would recommend Lynch and Andrew to anyone who's looking for a positive/stress free shopping experience! It's no wonder these guys have such a great reputation!!!
Deb Brinkman  

Was very pleased with the way we were treated. Mark listened to us and wasn't pushy at all. We ended up with a beautiful 2018 Chevy Colorado Z71, and after having the extras put on,  it was still cheaper than anywhere else. I highly recommend if you are in the market for a vehicle, give Lynch a change. You won't be disappointed.
Sheren Hansen Player  

Mark Hougen and the rest of the Lynch Dealrship staff were great to work with in purchasing our new car. There was never any pressure or rush to get a particular car or to hurry into a car we weren't shure about. All of our questions were answered and all possible cares were explored to find the best solution for our needs. We are very pleased with the car we have purchased and are glad for the experience we had with Lynch.
Tim Wieneke  

A+ service from beginning to end. Thank you to the entire staff. From sales to service. We will never buy a new car anywhere else.
Kim Whitehead  

This is my third experience buying a car at Lynch, twice for me and once with my daughter. Being from Phoenix, Arizona I was used to salesmen swarming me when I pulled into the dealership, that is not the case at Lynch. They made me feel comfortable and free to look around without any hassle. I was very happy with my purchase and this time was no different. Thank you lynch for giving me the experience on how a dealership should feel to a customer.