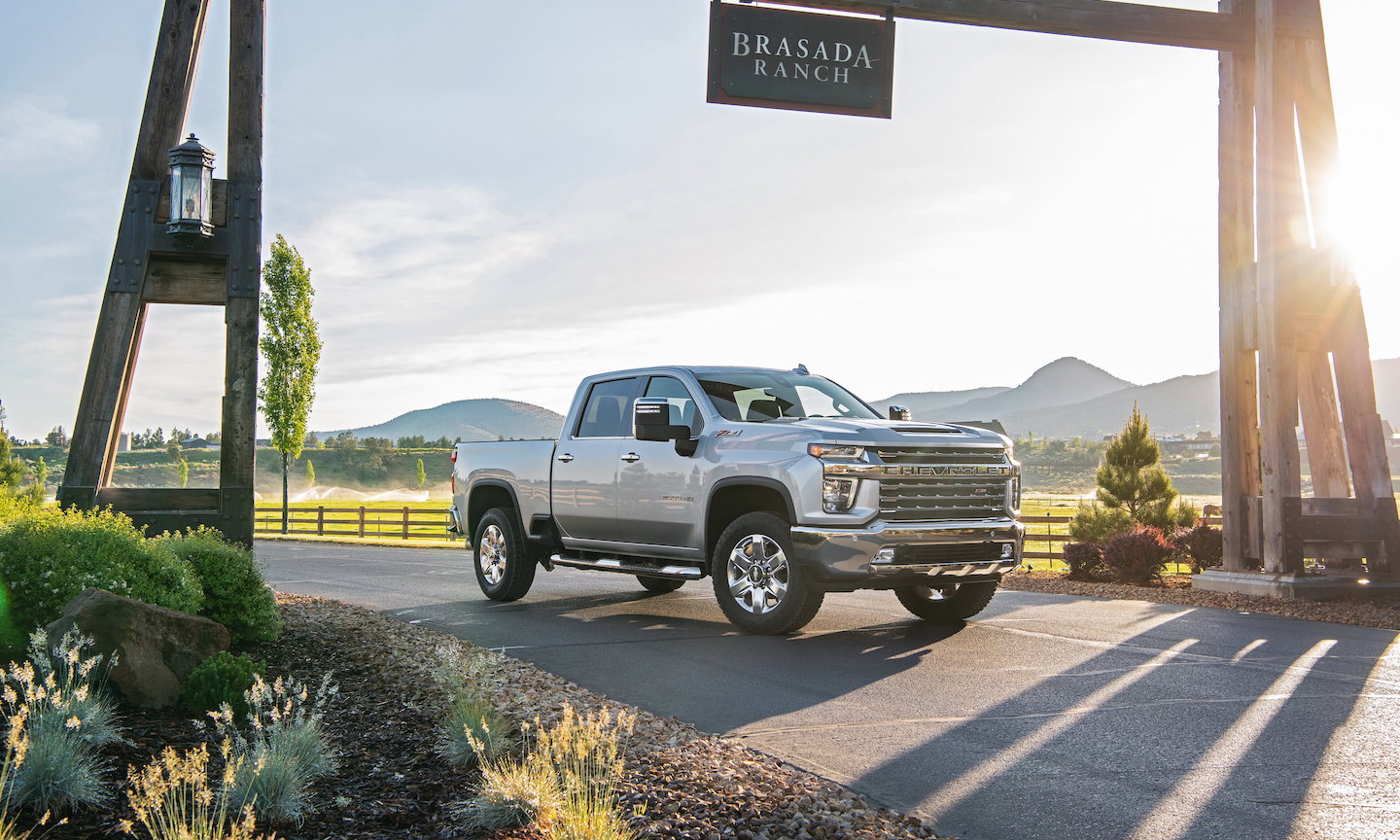 Overview
For the 2020 model year, Chevrolet decided to revisit one of the most powerful trucks in its lineup. The Silverado 2500 has a long reputation for reliability, power, and durability. Now, it features a new style as well that reflects what a powerhouse and icon the Silverado 2500 has become. It looks as aggressive as it is under the hood and fits the bill, whether you need a basic work truck or a luxurious hauler for weekend adventures. Two powerful engine options and standard four-wheel drive mean the only limits you have are the ones you place on yourself.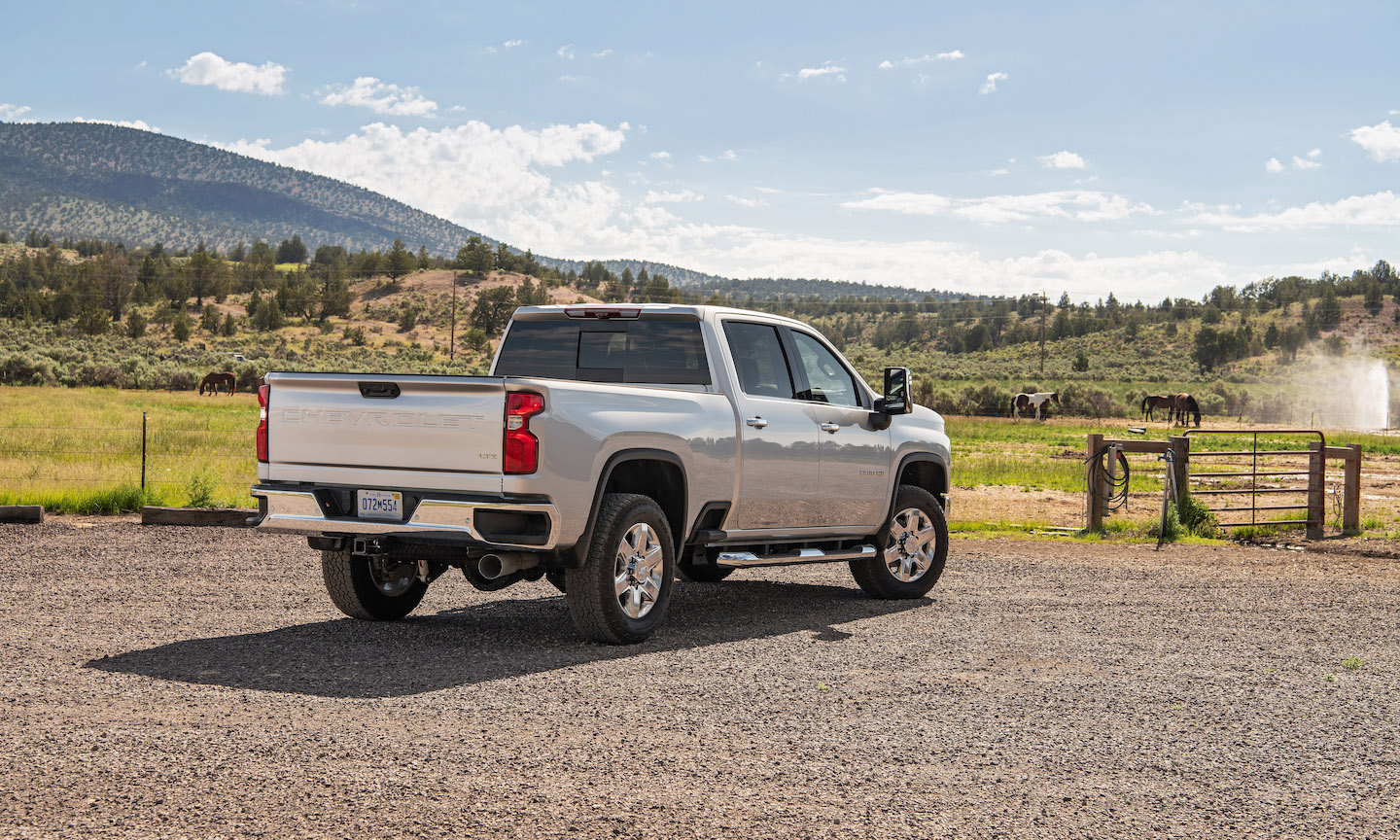 The Perfect Ride For…
The Go-Getter. If you're up before the sun comes up and work until it goes down, the Silverado 2500 is for you. If you play just as hard as you work, the Silverado 2500 is for you. If your ideal weekend involves DIY projects, towing cars to the race track, camping in the mountains, or pulling a boat to the lake, this truck can help you do it all in style, with the latest technology to make all of these activities the easy part of the weekend. The hard part will be making sure you have enough time to do it all.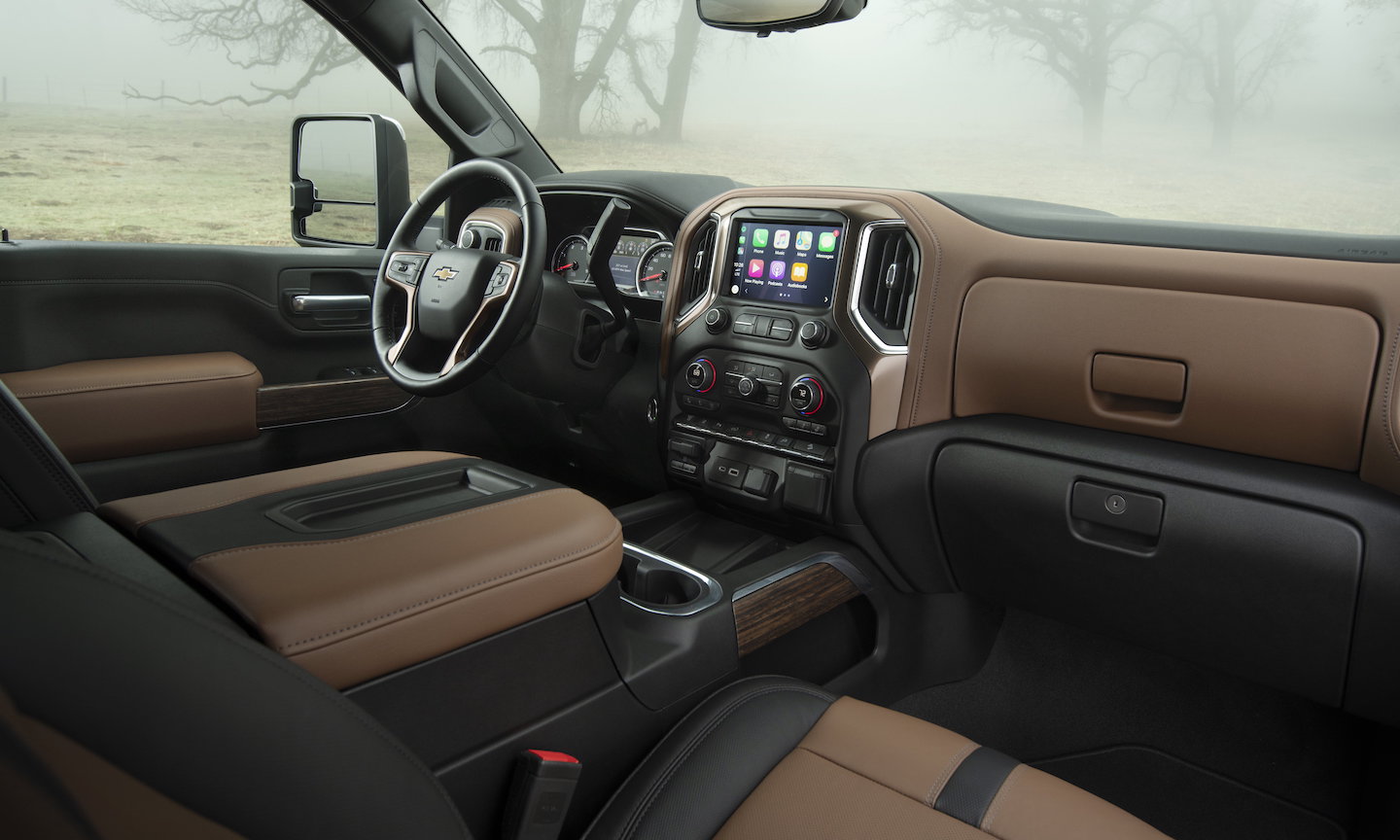 Drive and Handling
You won't find a small engine in a truck like this. Built for business, you can choose between a 6.6-liter V8 gasoline engine or a 6.6-liter Duramax turbo-diesel V8. If you want powerful, then you want the 6.6-liter gasoline-powered V8 engine paired with a 6-speed automatic transmission, capable of up to 401 horsepower and 262 pound-feet of torque but if you want unstoppable, you want the Duramax. This 6.6-liter turbo-diesel option produces up to 445 horsepower and a jaw-dropping 910 pound-feet of torque. This powerhouse can tow just about anything you want, without breaking a sweat. Paired with an Allison® 10-speed transmission, the 2020 Silverado 2500 is ready to take on mountains.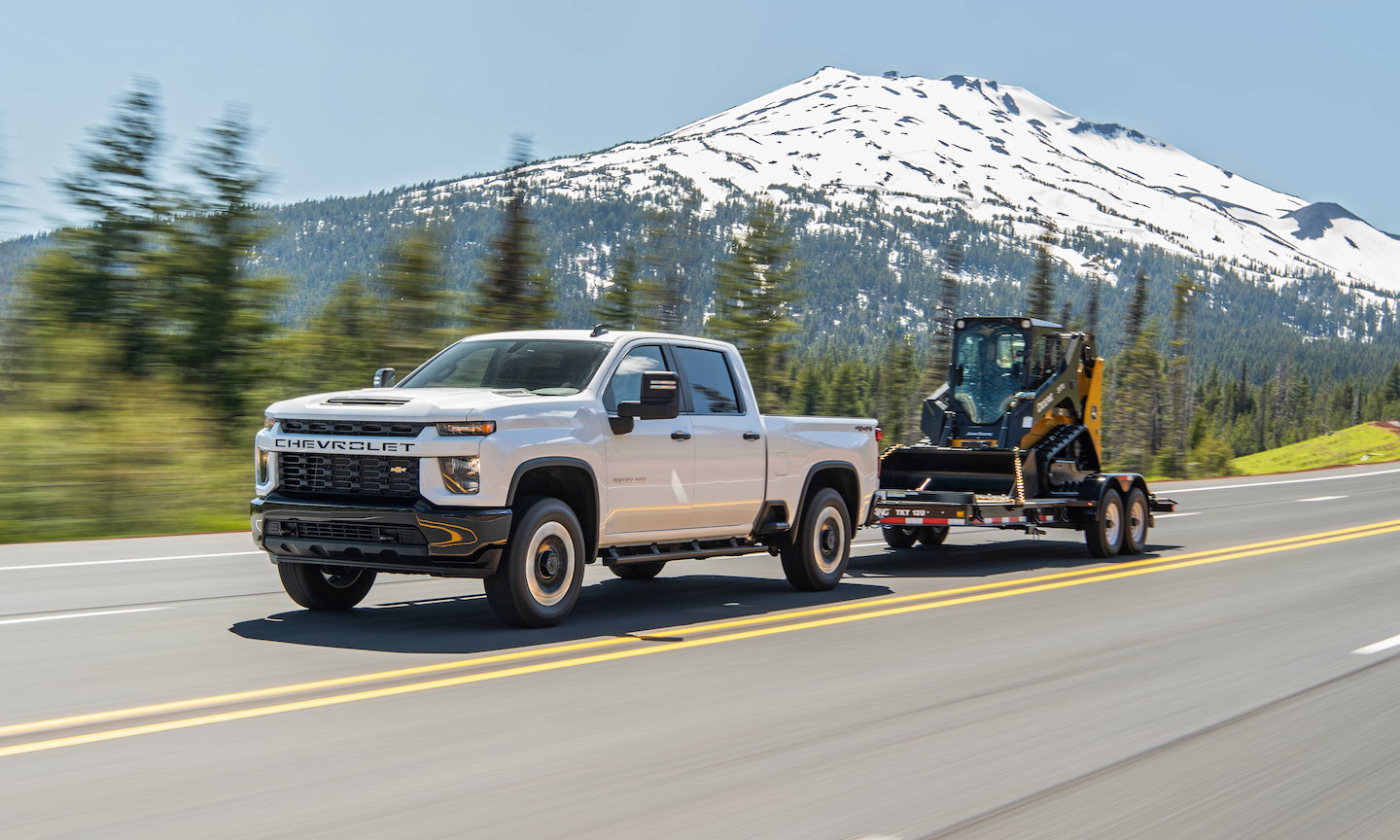 The available Autotrac active 2-speed transfer case electronically controls when the truck changes between 2-wheel drive and 4-wheel drive depending on road conditions. This improves efficiency as well as traction and overall performance when you need it most.
Next-Level Trailering
Whether for work or for play, trailering can feel like a job in itself, especially when you need to hook up, back up, park, stop for gas, change lanes, or any of the other tasks that would be simple in a car. You need three times as much space in some cases just to do small tasks and other drivers are rarely sympathetic. That's why the engineers at Chevrolet have decided to take the guesswork out of trailering. The 2020 Silverado 2500 offers up to 15 different camera angles so you can see places you normally couldn't.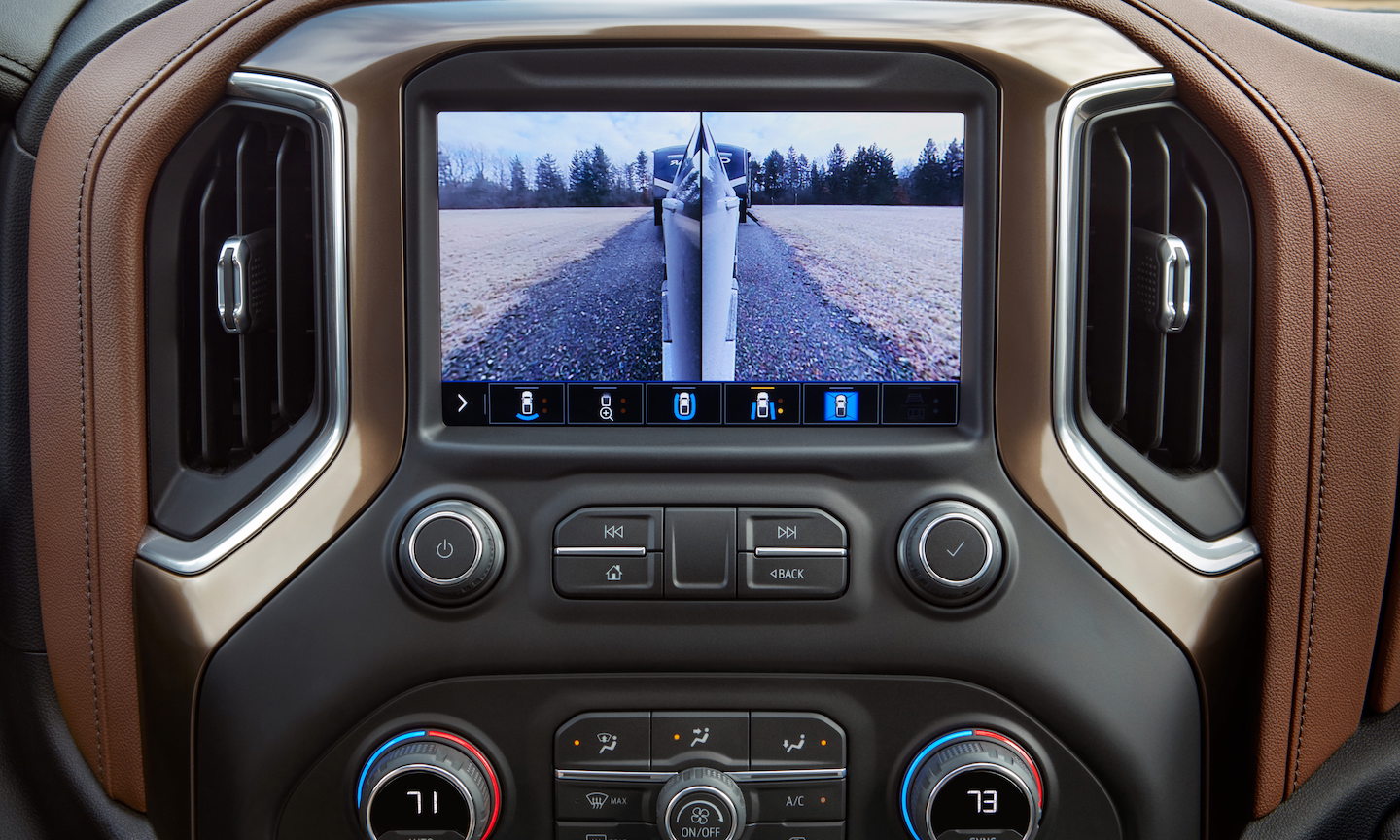 The in-vehicle Trailering App lets you view things like a trailer light test, trailer electrical diagnostics, trailer tire pressure, and more. Other available technologies like Trailer Sway Control, Hill Start Assist, Auto Park Brake Assist, and Enhanced Digital Variable Steering Assist make it feel like you're not towing anything at all, even if there's a 48-foot enclosed trailer attached to your available 5th wheel hitch.
Alternative Options
Want something that's as tough and reliable, but don't need as much brute power? The Silverado 1500 gives you all the great features you want and the strength you deserve. Looking for a truck that's just as capable off-road as it is on the pavement? The Colorado is just what you're looking for.
For more information about the 2020 Chevrolet Silverado 2500, or to schedule a test drive, contact Lynch Ford Chevrolet today.
Image Credit: Chevrolet