Keith Colton - Commercial Account Manager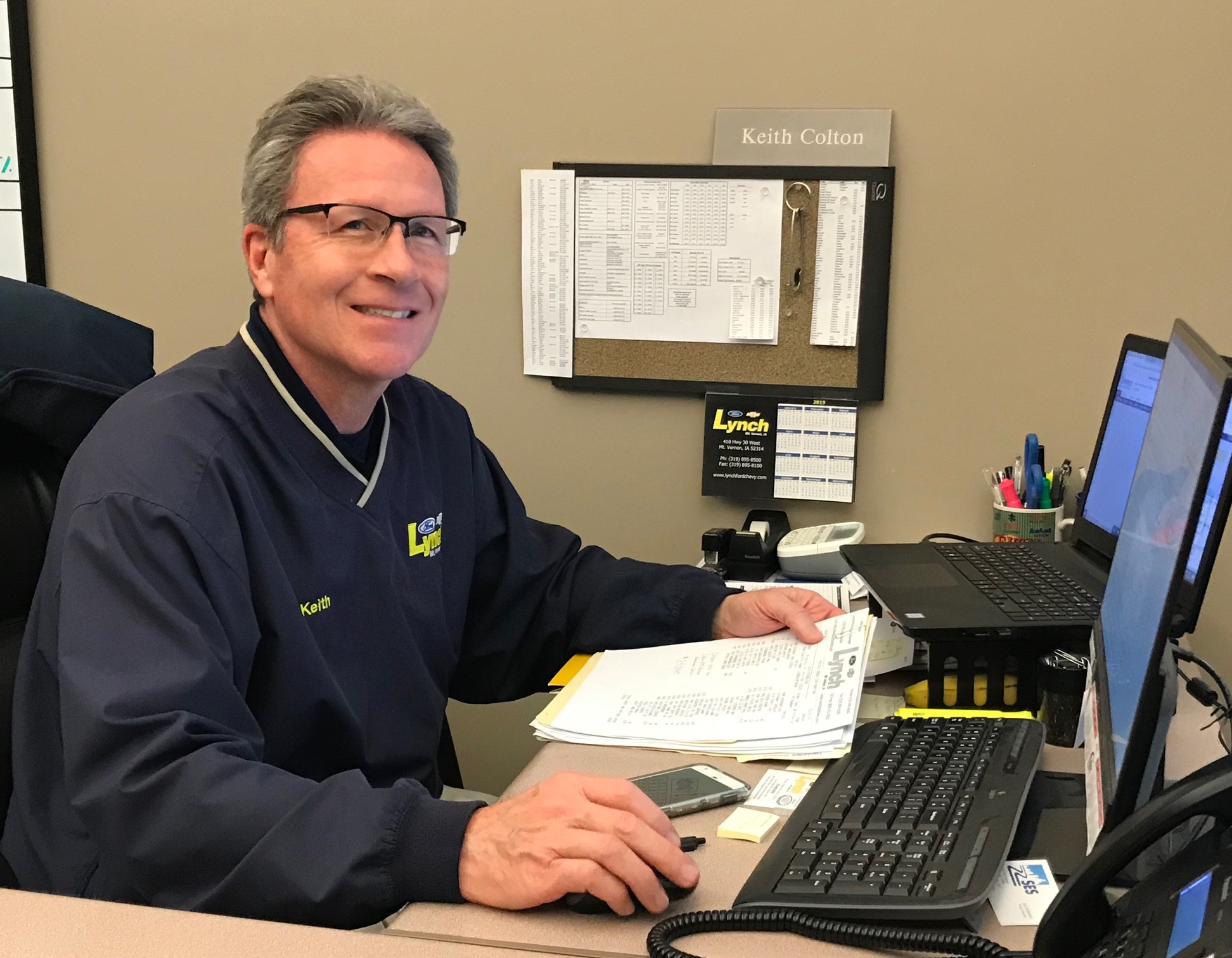 Keith Colton - (11 years at Lynch Ford Chevrolet)
A brief synopsis of your role:
I work with businesses, contractors, schools, and government agencies to help them find a vehicle to meet their business needs.
What's the best part(s) of your job?
I enjoy learning about the client, talking with new people about their work and interests and being out in the community.
Hobbies, interests, fun facts/info about you?
I have been married for 35 years and have three grown children. I believe faith, family and friends are the keys to happiness! In my free time I enjoy hiking, biking and motorcycle sport touring. I am also a Iowa State graduate and avid Cyclone fan.