Overview
The F Series from Ford has been America's best truck for many years, and the reasons why are clear. These trucks are powerful, reliable, and capable. But now, they're also tech-savvy. Driver assistance features, tailgate assist, and Ford's SYNC® 3 infotainment system make the Ford Super Duty® trucks perfect for pulling double duty as a work truck or a commuter. Thanks to Ford's advancement in fuel economy, you can finally drive a truck like the F-250 because you enjoy it, and not only when you need to use it.
The Perfect Ride For…
The heavy lifter. If smaller, lesser trucks would cower at the things you need to accomplish, the 2019 Ford F-250 is for you. If you're tired of exhausting the limits of a smaller truck, the F-250 is for you. If you need to haul heavy machinery, construction equipment, and loads of gravel, the F-250 is for you. If you need to tow a 48-foot trailer with two cars loaded up inside, the F-250 is for you. If you need a stout machine to keep up with your "Work Hard, Play Hard" lifestyle, the F-250 is for you.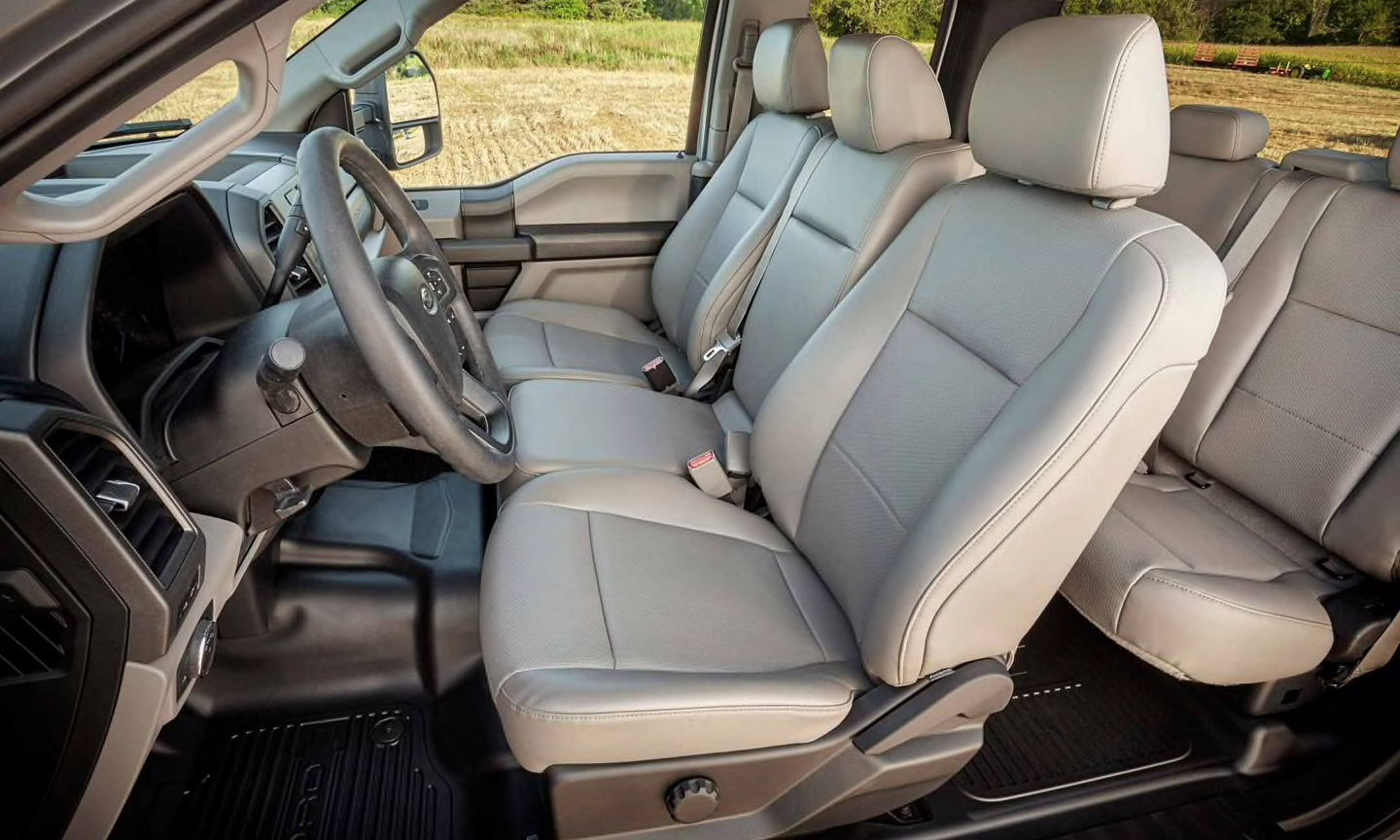 Drive and Handling
No truck dubbed the "Super Duty" would be complete without a powerful engine and transmission combo to live up to the name. The 2019 Ford F-250 comes standard with a 6.2-liter single overhead cam Flex Fuel V8 engine. All 430 pound-feet of torque come in on the low range to deliver unbeatable performance when hauling or towing. The same could be said for the available 6.7-liter Power Stroke® V8 Turbo Diesel engine, but this beast produces up to 450 horsepower and 935 pound-feet of torque, so you never have to worry about getting the job done. Each engine comes with a version of the TorqShift® 6-speed automatic transmission, so you always have the correct gear when you need it.
Available with 4x2 or 4x4, the Ford F-250 can be outfitted with the perfect drivetrain for your needs. Large 4-Wheel Power Disc Brakes with ABS can bring the F-250 and anything you may be hauling to a stop right when you need it to. Coil Spring suspension and Heavy-Duty shock absorbers provide an unparalleled ride and handling experience and make this beast easier to manage than you might think.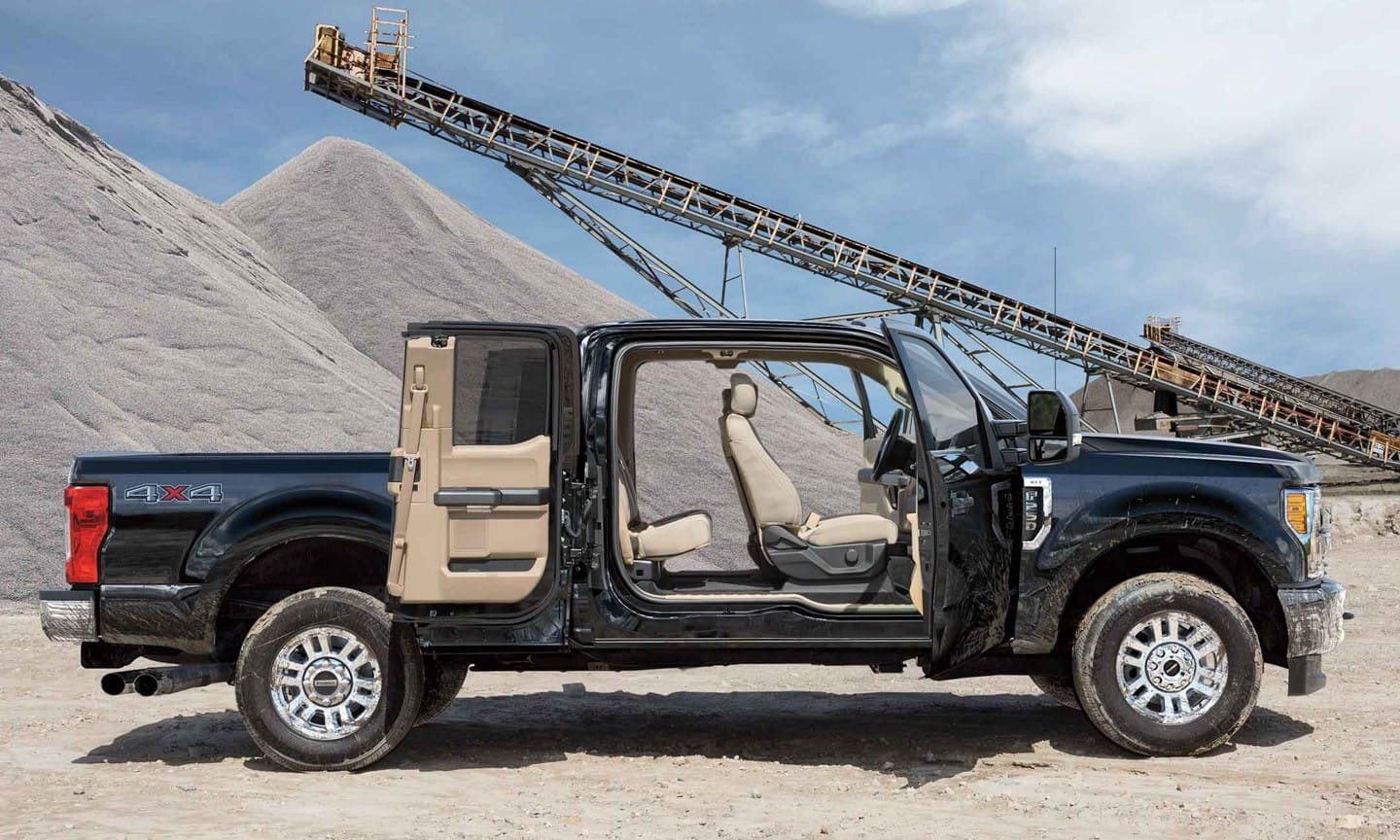 Key Features
Work Smarter
For those that need a work truck that pulls its own weight, the F-250 is a clear choice. The Available Tailgate Step with Tailgate Assist™ makes getting in and out of the truck bed easier and safer than ever. Opt for the available remote tailgate release and you'll get even more function out of your tailgate, making it a breeze to load and unload. BoxLink™ makes it easy to tie down any cargo you have in the bed of the truck and available LED lighting means you don't have to stop working just because the sun went down. Ford's SYNC® 3 system makes it easy to use features like navigation and connects to your smartphone so you never miss another important phone call or message. Available 4G LTE Wi-Fi lets you stay connected, even if you're a long way from home.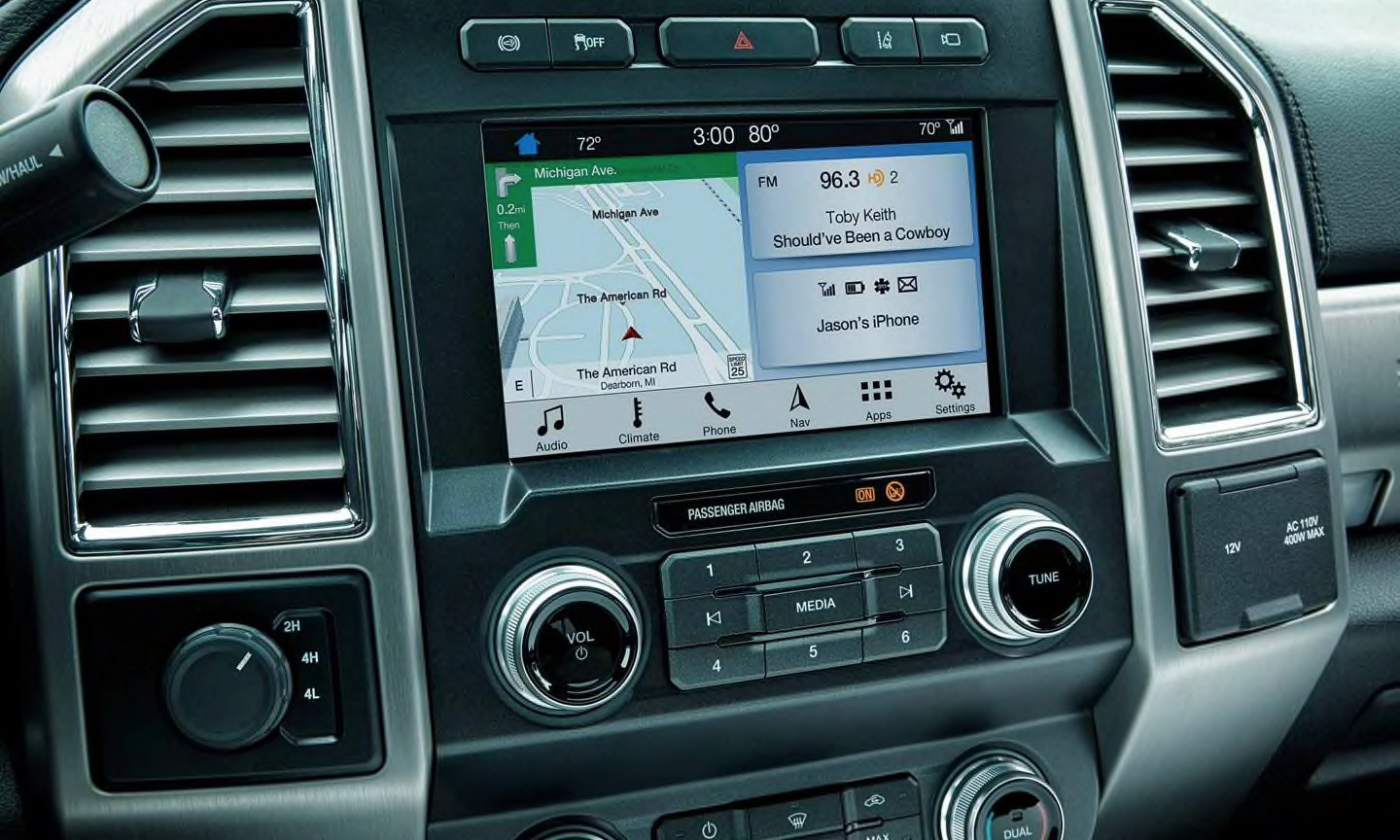 Durability
Chances are, you plan to put the 2019 F-250 through the wringer, but it was built to handle everything you throw at it. The high-strength aluminum-alloy body provides superior rigidity. It resists dents, dings, and rust, but is still light enough to provide great handling. It's not just the body that's strong, though. The fully boxed frame that the F-250 rides on provides a platform for capability and the foundation for a towing and hauling monster.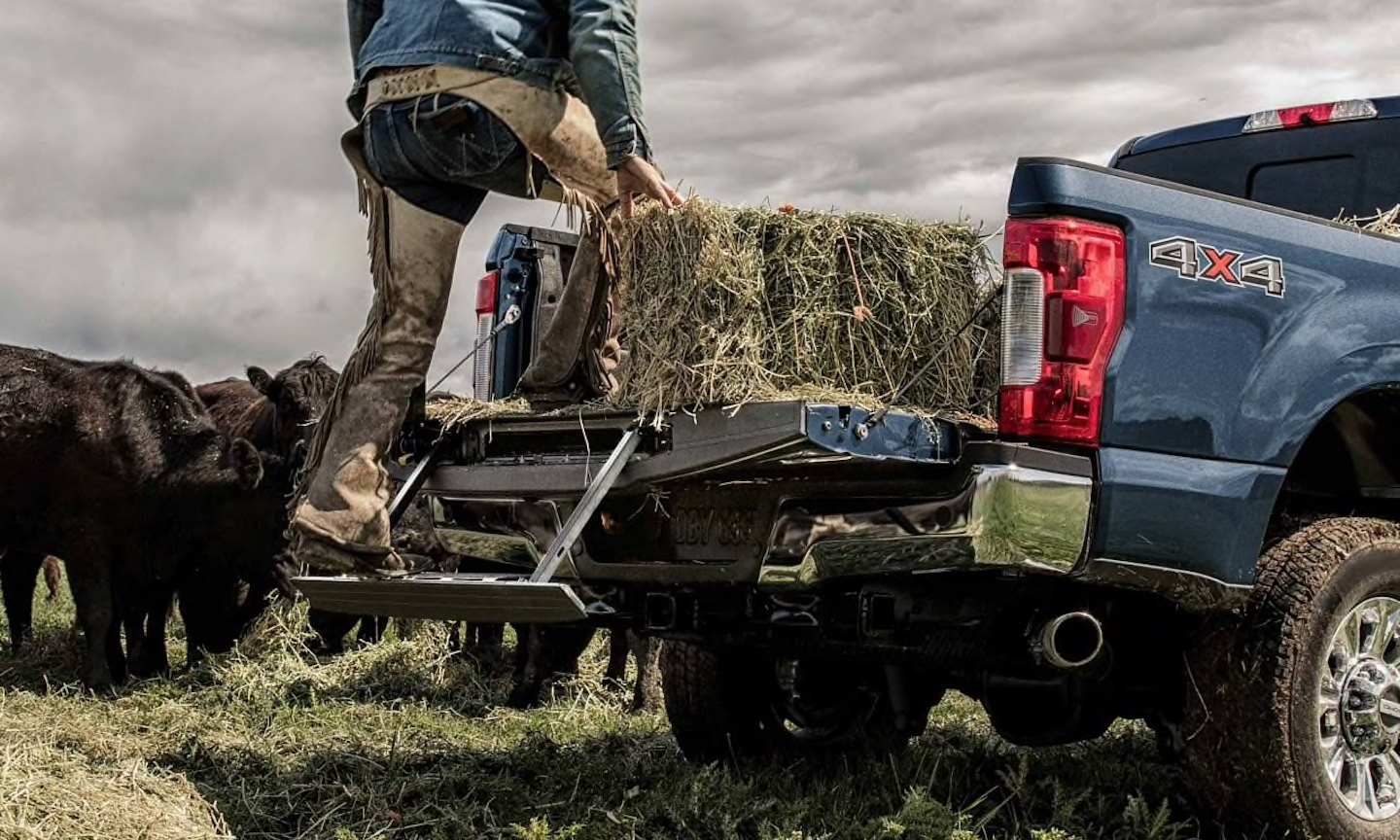 Alternative Options
If you're looking for the same remarkable capabilities but have lower needs when it comes to towing and hauling, take a look at the Ford F-150. The little brother to the Super Duty, this truck has all the greatest features of the F Series with more options for customization. Want to take the whole family along for the adventure? The new Ford Ranger is. The perfect blend of off-road capability and pickup truck function. On 4x4 models, the solid front axle helps support the truck, and improves its weight-bearing capability.
If you're ready to see the 2019 Ford F-250 for yourself, contact Lynch Ford Chevrolet today to schedule a test drive.
Image Credit: Ford