Caleb Morrow - Quick Lane Technician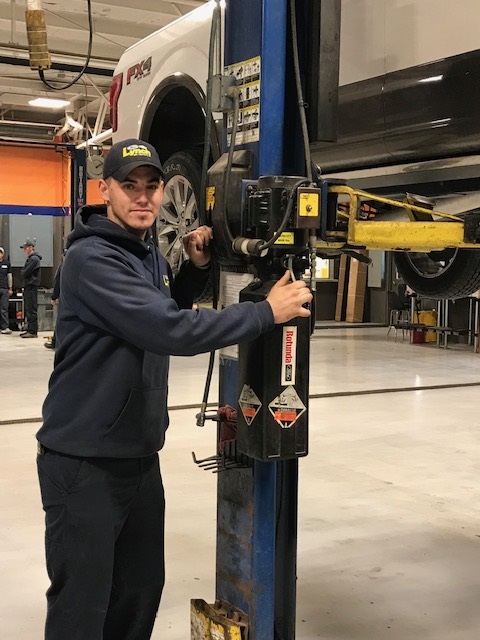 Caleb Morrow - (1 year at Lynch Ford Chevrolet)
A brief synopsis of your role:
My main job is a Quick Lane Technician, but I like to help the dealership in any way I can by completing any task I am given.
What's the best part(s) of your job?
The best part about coming in every day is being able to put our customers in a better mood by fixing whatever is wrong with their vehicle. I also enjoy working with the other guys in the shop on problems that are challenging to diagnose and fix.
Hobbies, interests, fun facts/info about you?
I am 21 years old and currently enlisted in the United States Army National Guard. I enjoy being outdoors, working on vehicles, frisbee golf, and spending time with my family and friends. I have never had a sip of alcohol, but I can drink chocolate milk like you wouldn't believe.